past summer musicals
Every summer Lundstrum Performing Arts offers summer musical theater intensive programs for different age ranges.
2019
Legally Blonde Jr.
Sorority girl Elle Woods takes law school by storm in this hilarious and heartfelt comedy-musical! After Elle's picture-perfect life takes an unexpected turn, she decides to reinvent herself by applying to Harvard Law School. When she gets accepted, Elle embarks on a musical journey to discovering her true worth, potential, and dreams.
Directed by Kathleen Bloom
Music Direction by Casey Rafn
Frozen Jr.
After the loss of their parents, Anna and Elsa are forced to grow-up and, sadly, grow apart. But when Elsa is revealed to possess magical power over ice and snow, Anna sets off on a wondrous journey (accompanied by a delightful band of friends) to save her sister from herself.
Directed by Katie Wodele
Music Direction by Casey Rafn
2018
Shrek the Musical
Shrek is a hilarious musical that celebrates the unique beauty in every person. Full of romping dance numbers and cheeky show tunes, this fractured fairytale brings to life beloved storybook characters in a wacky adventure.
Directed by Kathleen Bloom
Choreographed by Linda Talcott Lee
Music Direction by Mary Howarth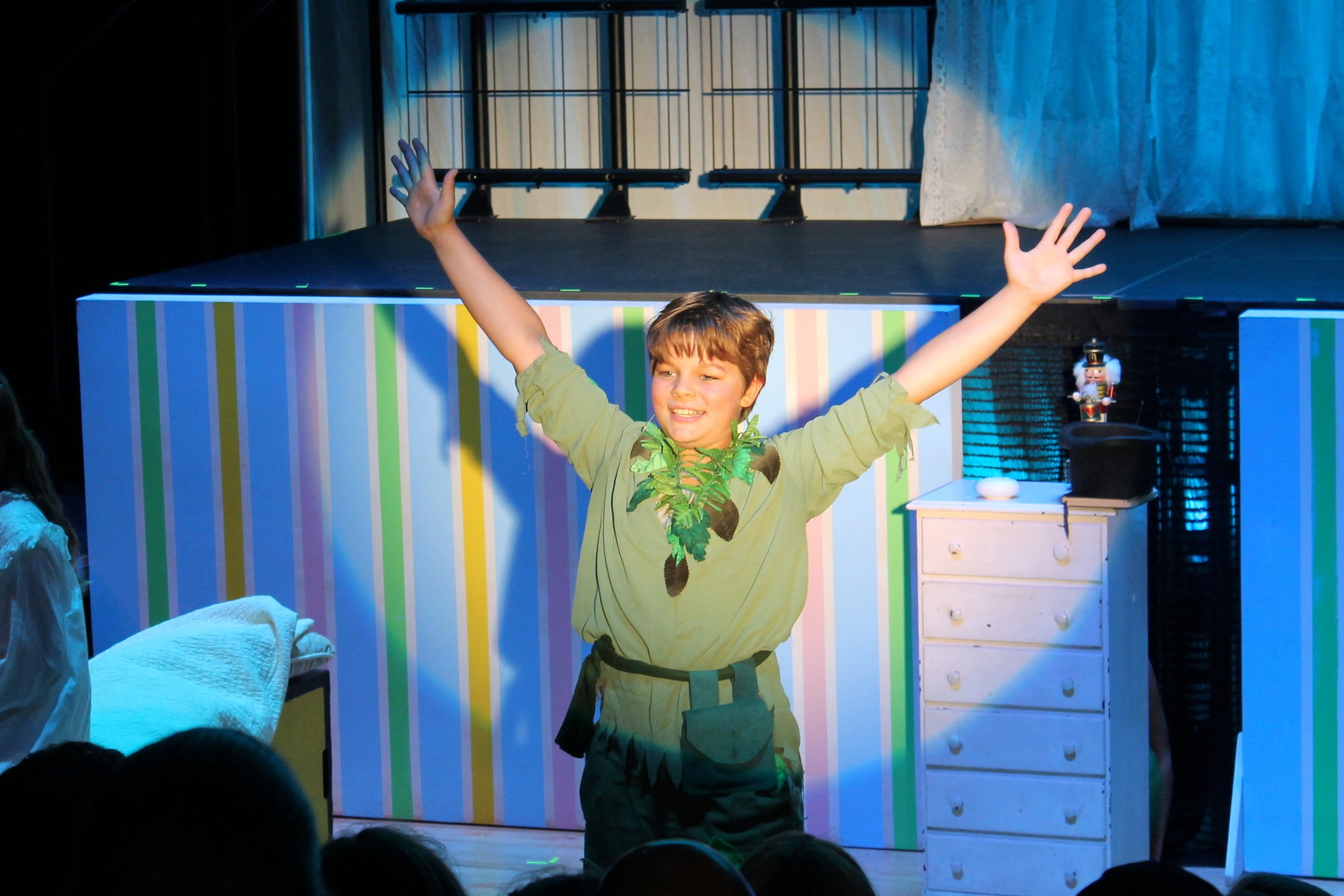 Peter Pan Jr.
One of the most beloved characters of all-time flies to life in this enchanting musical. Join us for the magic and music of this tale about the beauty of being a child and the journey of growing up.
Directed by Kathleen Bloom
Music Direction by Casey Rafn
HOw to succeed in business without really trying
This hilarious comedy concerns young, ambitious J. Pierrepont Finch, who, with the help of a little book rises from window washer to chairman of the board.
Music by Frank Loesser and book by Abe Burrows, Jack Weinstock, and Willie Gilbert.
Directed by Lundstrum faculty Chrissy Fournier, original Broadway cast member.
Mary Poppins
Everyone's favorite "practically perfect" nanny takes the stage in this Supercalifragilisticexpialidocious musical adventure.
Music and lyrics by the Robert and Richard Sherman
Directed by Lundstrum faculty Kathleen Bloom.
Seuss on the Loose
A musical adaption of favorite Dr. Seuss stories where students learned tap, jazz, hip-hop, ballet, singing and other fundamentals of musical theater. This camp ended in a classroom performance for friends and family.
Directed by Lundstrum faculty Katie Wodele.